INSTAGRAM JAM 2016
Smashbox Studios
April 21, 2016. One night only, 6:30pm - 9:30am
MONTH OF PHOTOGRAPHY PRESENTS INSTAGRAM JAM AND ADHESIVE LA - AN OFFICIAL MOPLA EXHIBITION HOSTED BY SMASHBOX STUDIO AND INDUSTRIAL COLOR
Smashbox Studios, 8549 Higuera St, Culver City, CA 90232
The return of the very popular Instagram Jam will feature the photography of well known and obscure photographers using Instagram to share their work. Month of Photo LA, a signature program of the Lucie Foundation will present the 8th annual festival this April and are delighted to announce installment number four of Instagram Jam, a curated print and projected exhibition featuring unique and interesting Instagrammers.
This project, originally conceived by photographer Shaughn Crawford (@ShaughnCrawford) speaks to MOPLA's mission celebrating the photographic image while also raising much needed dollars for Lucie Foundation's youth program, SNAPSHOP!, a four-week workshop program in collaboration with Los Angeles Unified School District which intends to nurture the photographic voices of underserved teens ages 13-18.
While the Instagram Jam Exhibition will feature a number of Instagram photographers selected by Shaughn Crawford, we will additionally have a simultaneous projection shown throughout the evening. This Pro'jekt LA installation will exhibit selected works by artists who have submitted their best Instagram photograph to the competition.
'How do I submit?' you may ask. Well, first tag @MonthofPhotoLA in an Instagram post (aka your submission photo) and include the following hashtags in the description: #monthofphotola, #moplaIGJam2016 and #laphotocommunity. Then, enter your information and image through the link below for jurying.
Did I mention, that submitting to this installment of Pro'jekt LA is FREE?! Well it is, so make sure you act on this opportunity! Following the announcement of selected works, there will additionally be the opportunity to send or bring a print of your image to have available to sell at Instagram Jam on the evening of April 21st. While these prints will be available for purchase upon request, they will not be exhibited with the projection. The range of pricing for these prints is between $50 and $150, where 50% of the proceeds will benefit our youth program, SNAPSHOP!, and 50% will go towards the artists.
IMPORTANT DATES
Submission Deadline - April 4th, 2016
Notification Date - April 11th, 2016
Installation Date - April 20th, 2016
Submit below to have your work featured at Pro'jekt LA at Instagram Jam. Pro'jekt LA presents curated, themed, outdoor photography projections all over the city. By submitting your best Instagram work here you can enter to be a part of MOPLA's 2016 IG Jam projection!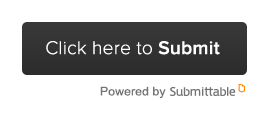 ADHESIVE&CO is a creative agency and community builder. Our mission is #STICKCREATIVESTOGETHER. We provide a unique approach to industry functions, reviving face-to-face social networking by hosting monthly events in NYC, SF, LA & Boston.
Stick with us!